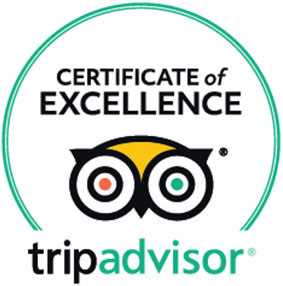 We organise a range of adventure activities, Internationally recognised surf coach & beach lifeguard awards, first aid & emergency medical courses in Polzeath & Newquay, Cornwall.
Choose from a range of outdoor activities to add some exhilaration to your time here on the coast. Take a thrill-seekers adventure along rugged coast jumping, scrambling and diving through caves on one of our coasteering days, or get your beach bum on with one of our surfing sessions tailored to your abilities, or for a more laid-back adventures on the high tides, our sea kayaking trips are perfect for dipping your toe in the water!
If you're more of a landlubber, our team can take you through some of Cornwall's most exhilarating and scenic mountain biking trails too. Learn a bunch more tricks, take a few bunny hops and take a hair raising night ride with our accomplished and fun loving instructors.
We've the luxury of being based a mere hundred metres from the beach on a stunning stretch of coastline in North Cornwall, with awesome facilities and equipment on offer for your adventure.
As well as day sessions and adventure packages, we've got a top notch team here who can train you up to become international instructors too. Whether you want to fulfil your destiny as a beach lifeguard on Australia's golden coast or teach thrill seekers how to catch a wave or two (...preferably in Bali?!) we've got a range of different level courses, all accredited by international bodies like the Royal Life Saving Society and international Surf Association, so you can take a step in the right direction towards making your hobby and love of life your dream career.
You can take advantage of our outdoor instructor programmes and medic and first aid courses too so you can be totally prepared for any situation your team might find themselves in. From basic life support training to essential first aid at work and paediatric medic awards to mountain first aid, exceed your own expectations and become fully qualified too!
Our dedicated team come have a rich background and wealth of experience in adrenaline pumped activities. Having an awesome time whilst staying safe is our number one priority here at Era Adventures and all of our instructors are fully qualified to keep you super safe and happy on any one of our outdoor adventure activities. Plus, as fully insured members of a wealth of authoritative bodies and trained medics and first aiders, we're your number one choice for a safe adventure day out on the North Cornish coast. You can find out more about our staff and awesome facilities here.
Still not convinced we're the best in Cornwall? Read through some of our testimonials from happy guests, activity lovers and now happy instructors before you give us a call to book yourself onto an awesome adventure activity in Cornwall.